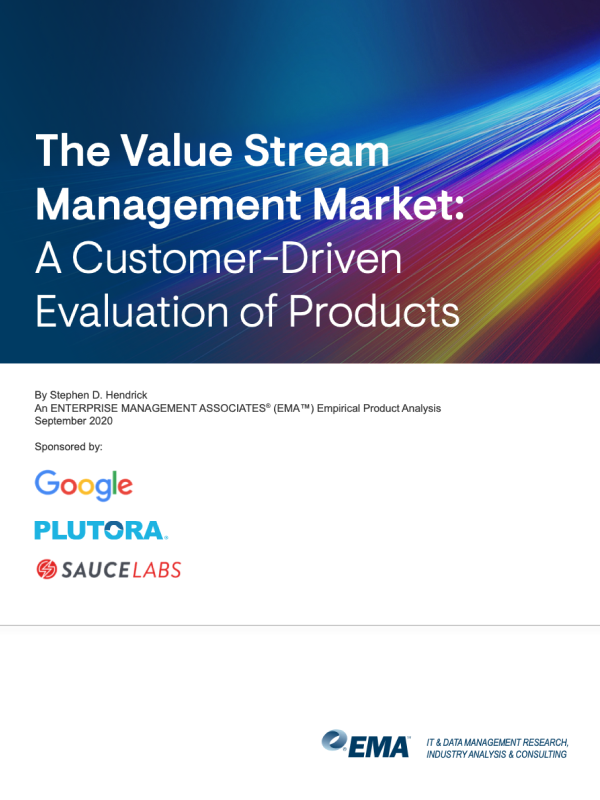 EMA
The Value Stream Management Market: A Customer-Driven Evaluation of Products
Value stream management (VSM) reflects the digital economy in which people now live. VSM builds on a variety of historical efforts, from PLM to ALM to DevOps, to better manage the SDLC. Keep up with this competitive analysis of the VSM market, which is comprised of a 100% customer-driven survey.

Key Takeaways
Plutora environments is the overall leader in the VSM market.

Market consolidation is disrupting the VSM market.

Nascent market status means accelerating changes.

Internally developed solutions can be effective, but are not for everyone.