Free E-Book
Request this webinar and get a free e-book from Gary Gruver: Starting and Scaling DevOps in the Enterprise
Topics Covered
Most IT executives don't understand how to transform their current legacy systems and processes to scale Agile and DevOps principles across their organization. Join Gary Gruver as he discusses his clear framework for improving development and coordinating work across teams in large organizations.
Designing the Continuous Delivery pipeline for the enterprise

Improving application stability over time
Lower the cultural barrier between dev and ops.
Speakers
Gary Gruver
President Gruver Consulting
Gary is an experienced executive with a proven track record of transforming software development processes and working with executives in large organizations and is the co-author of A Practical Approach to Large-Scale Agile Development. As VP of QE, Release, and Operations at Macys.com he led their transition to continuous delivery.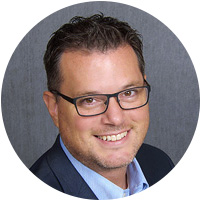 Jeff Keyes
Director of Product Marketing, Plutora
Jeff has spent his career writing code, designing software features & UI, running dev & test teams, consulting, and evangelizing product messaging. Outside of 6 years at Microsoft, he has been primarily focused on growing startup companies.