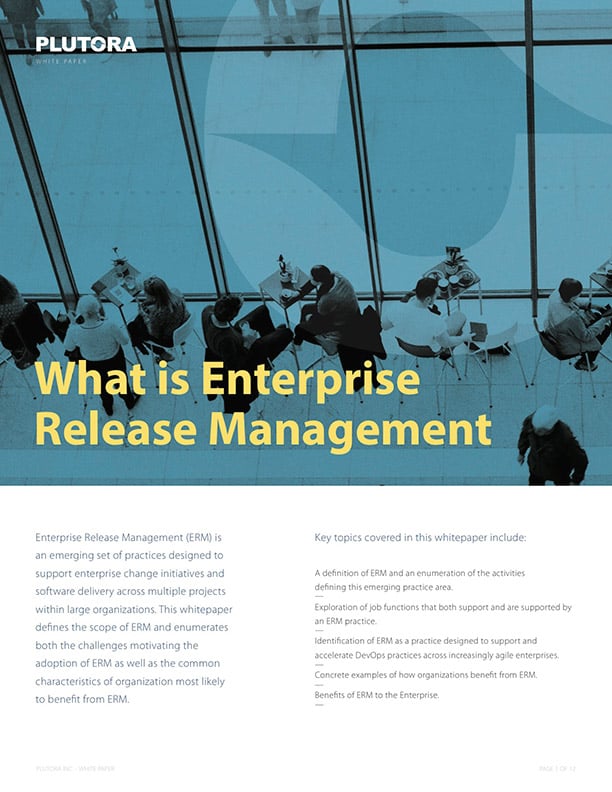 What Is Enterprise Release Management?
Key topics covered in this white paper include:
A definition of ERM and its constituent activities.

The job functions that support and are supported by ERM.

An explanation of ERM as an accelerator of DevOps practices across agile enterprises.

Concrete examples of how organizations benefit from ERM.
Fill out the accomopanying form to get your FREE copy of this white paper.