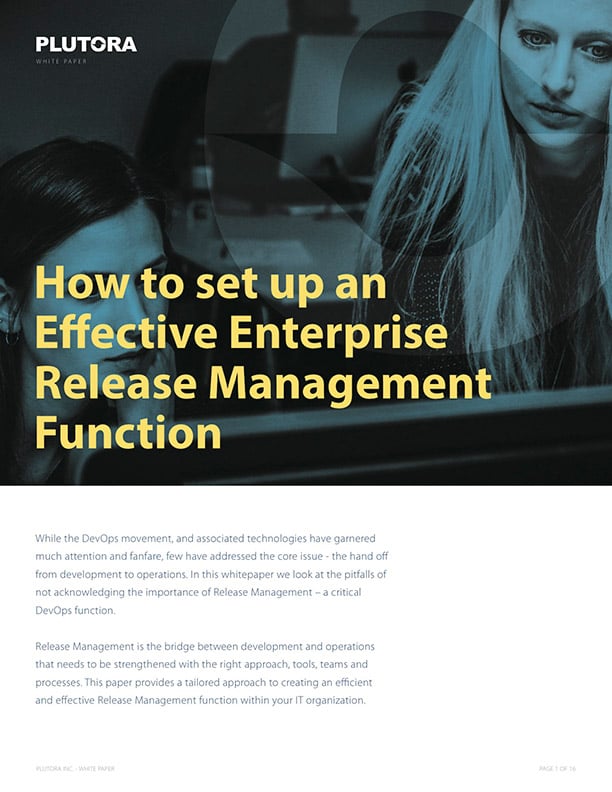 Learn How to Set Up an Effective Enterprise Release Management Function
While the DevOps movement has garnered much attention and fanfare, few have addressed the core issue – the hand off from development to operations.

In this white paper, we'll:
Take a look at the pitfalls of neglecting Release Management as a critical DevOps function.
Provide a tailored approach to creating an efficient & effective Release Management function for your IT organization.