Explore the Connection Between Centralized Test Environment Management & IT Success...
Learn from Plutora's experts, as they explain the business benefits and administrative ease of a centralized test environment management console.
The webinar will address concerns and considerations pertinent to:
Gaining visibility of the availability and demand of your managed test environments.

Managing the configuration of your test environments and controlling environment changes.

Conducting a what-if analysis for managing environment contention.

Improving collaboration to support DevOps initiatives.
Hosted By: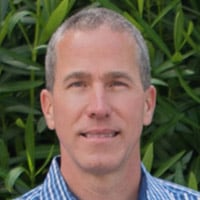 Michael Yeager
VP Sales
Michael Yeager is responsible for sales and strategic account management at Plutora. Prior to joining Plutora, Michael was SVP of WW Sales at QualiSystems, a leading provider of Cloud Sandboxes for automating the DevOps lifecycle. Michael has over 25 years of experience in sales management, marketing and operations in the technology industry, working with a variety of startups and established companies.